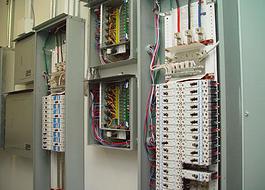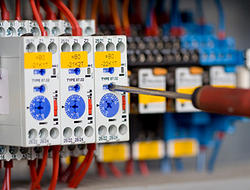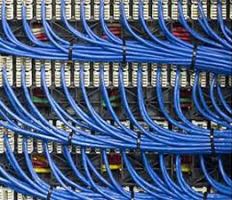 Wired by Wyatt has been a leading commercial electrician in Sydney for the better part of a decade. In this time, we have worked on a variety of electrical jobs for an assortment of businesses. We offer hassle-free services across Sydney's Metropolitan area. Whether you need a complete business relocation, new building construction, electrical re-wiring, cable fitting or service maintenance and repair, Wired by Wyatt is perfectly suited to provide your business with a complete solution at a fair, affordable price.
Commercial electrician services performed by our experienced team of professionals include:
All types of Electrical Systems.
Data and Communication, Audio & Visual.
24-hour Emergency Service, Fault Finding & Repairs.
Exit & Emergency Lighting.
Exterior Shop front Lighting Setup.
Installation, Repairs and Servicing.
Preventative and Scheduled Maintenance.
RCD Testing, Safety Switches.
Retail Renovations and Service.
Shop front Fittings.
Switchboard Labelling, Circuit Tracing & Identification.
Our commercial electrician experts are fully qualified with years of experience and we pride ourselves on our flexibility and guaranteed customer satisfaction. Take advantage of our 24-hour emergency service to deal with any electrical faults that can strike at the most inconvenient times. Call us on 0402 703 144 or complete an online enquiry form for a prompt response. We're the commercial electricians in Sydney that you can count on.